Every season I plunge into to FUT with the aim of having a team of Legends or Icons as they are now called. It takes millions of coins to achieve that but seeing as I actually remember Pele and there's nothing better than teaming him up with Giggsy and Keano and watching them overpower teams.
I don't do as much trading now that I am back in the leagues but I have learned a thing or two over the years. So my fellow FLMers, how do you make these millions, simple, you sell players for more than you bought them!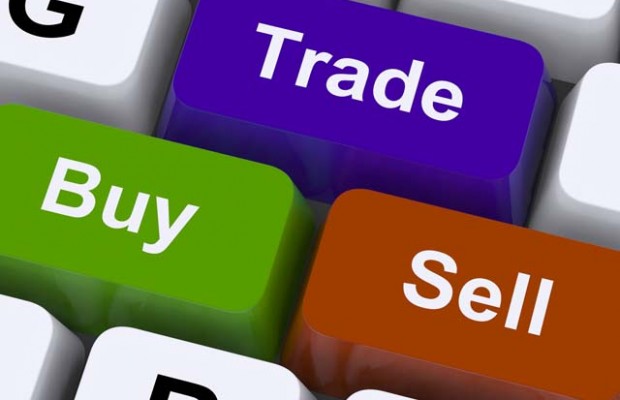 Before you say ah FFS you old git I thought you were going to suggest something amazing please bear with me, there are some strategies you can employ.
Firstly don't be greedy. If you see 20 of a player listed at 2000, put yours up at 1,900. Put players up last thing at night, they always go for more overnight. If you have a player that there are not many of on the market then make sure you put them up for 12 hours at least. I like trading rare silvers. Here you come across the price fixers, the guys who think they are being smart putting 25 Sean Maguires up for 3000 coins and ending at the same time. I love these guys as they help me make coins. They are setting the price and I will list 3 of my Sean Maguires listed at 12 hours / 1 day / 3 days at 100 less than their price, mine just keep selling and the price fixers never notice and think they are just sporadic sales and keep their own price. (Don't buy Sean Maguires lads, he is a great little Irish player playing with Preston and was leading scorer in the Irish leagues this season despite leaving for the Championship midseason ). Get to know the odd players who go for much more than you can buy them and look out for them on the market, particularly at nighttime.
An easy weekly coin making scheme is the Marquee Matchups. Easy coins. Just buy a complete team for every league in the game once their season is running (SSE Airtricity League is finished for example, MLS will be soon). Cover every position (CM/CDM/CAM and RW/RM etc) and cover every team. Best time to buy these players is Wednesday evening/night when everybody is opening up packs when the new TOTW is released. Another good time is late Sunday night when the Squad Battles packed are being opened. Buy the highest rated players and make sure you have a few shiny ones. When the marquee matchups are announced you can complete the teams easily and sell off the excess players. Quite often you might be able to put a CB at RB and sell off the RB for huge coinage. When the marquee matchups have finished and the players' prices drop back to normal build back up the teams again for future SBC's. Wednesday is also a good day for more highly rated players who are required for ICON SBC's to achieve higher rated teams. Another good time to buy these players is on Sunday night, early Monday when people offload their teams after the Weekend League.
Some of the marquee matchups and SBC's you will need loyalty to get your team up to required chemistry (loyalty adds +1 to a player's chemistry). Players get loyalty by either being packed you or by playing 10 games for your club. For this reason, you should never really sell players you pack unless they are expensive and you need the coins. There is a pretty quick way get the loyalty for 10 games played if you need it without getting a loss for quitting. Put the players you need to get loyalty into a team and challenge TOTW. Let them kick off and then pause the game, don't click forfeit !! Dashboard from here sign out of your profile. After a few seconds sign back in again, you will have disconnected from EA servers but gained a game without a loss. Saves the time on loading FIFA completely again.
If you are bored complete every team in the 5 major leagues, England, Italy France, Spain and Germany. There will eventually come a league SBC's for every one of those leagues, players you will actually want to use like Suarez, not Gignac! This takes a lot of patience but will pay off big time when they eventually drop. If a player costs more than 1,000 don't buy him as part of this scheme, the prices of the more expensive players will not change hugely as a consequence of the SBC. Ideally, build an ace squad from each of those leagues and you will have a lot of these players anyway. Make sure to buy all the silver and bronze players as these are the ones where you can make huge profits, In the past, I've seen teams with mostly silver players, where you can sell off the excess players you bought for 150 coins for 7 or 8 thousand as they dry up on the market.
TOTW players are usually worth investing with. Again the best time to buy these is around Tuesday when their prices are at the lowest. Stick them away and in a month or two you should find there are very few left on the market and their prices have risen. I say SHOULD, because there is a risk here if they get a further TOTW the original TOTW will fall.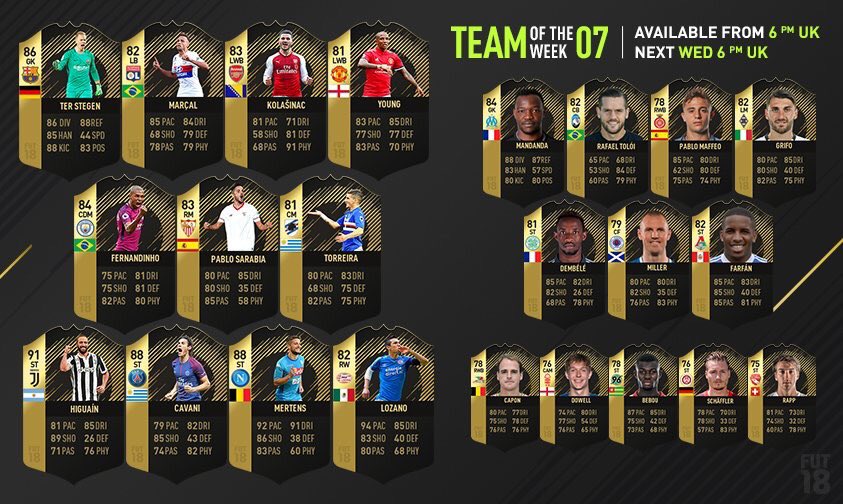 And finally, the best day to sell stuff is Friday, especially during school team! I hope these tips help you make some coins but remember that as soon as the leagues start up you will probably just get bored of FUT and forget all about your coins. Ask her, she knows all about Fridays!